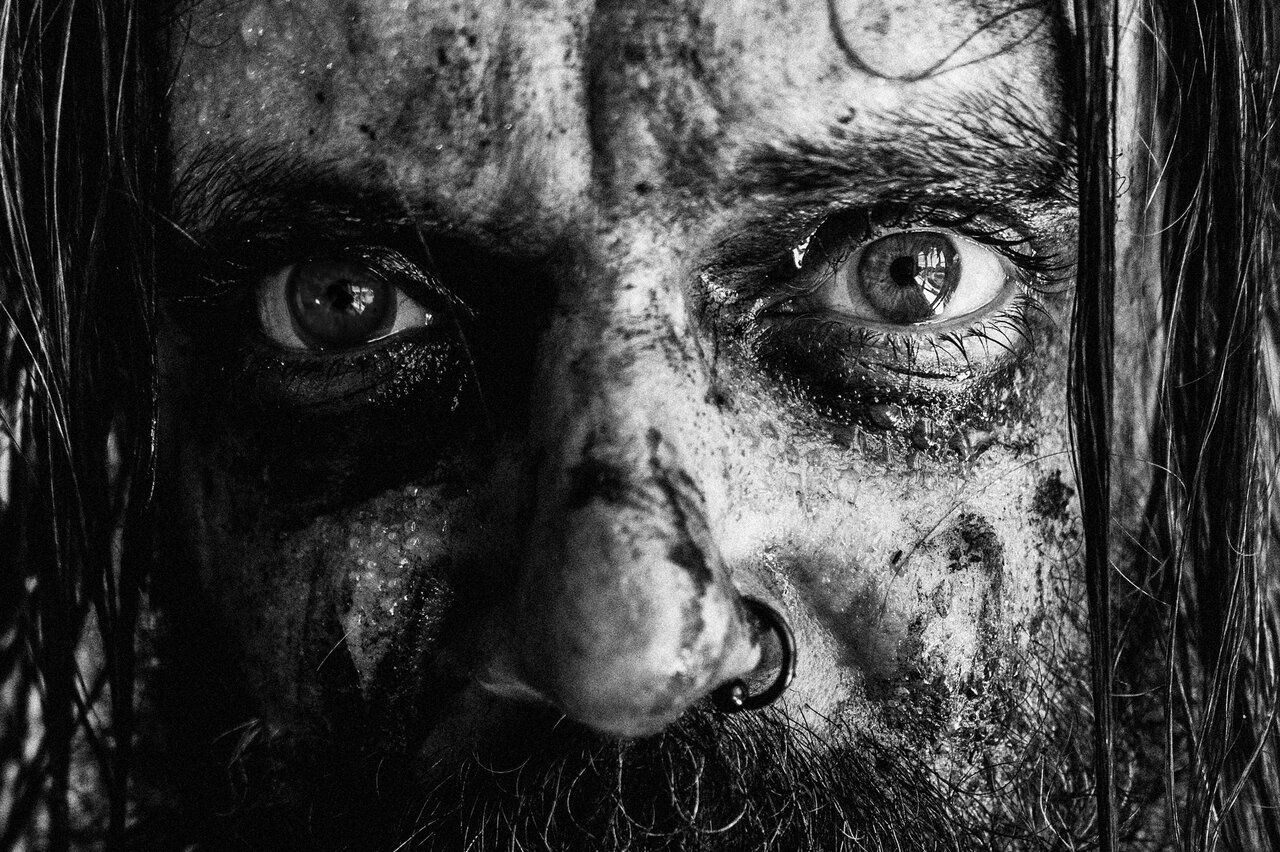 PRODUCT: photo
YEAR: 2017
DESIGN: NULLVOID
photo: KIM SØLVE
ARTIST: TREPANERINGSRITUALEN
TITLE: Kainskult
BAND MEMBERS: Th.oth XIX.
LABEL: TESCO

Kainskult promotional trailer, shots of Th.oth XIX filmed by us
A collaboration between the Swedish designer Nullvoid and us.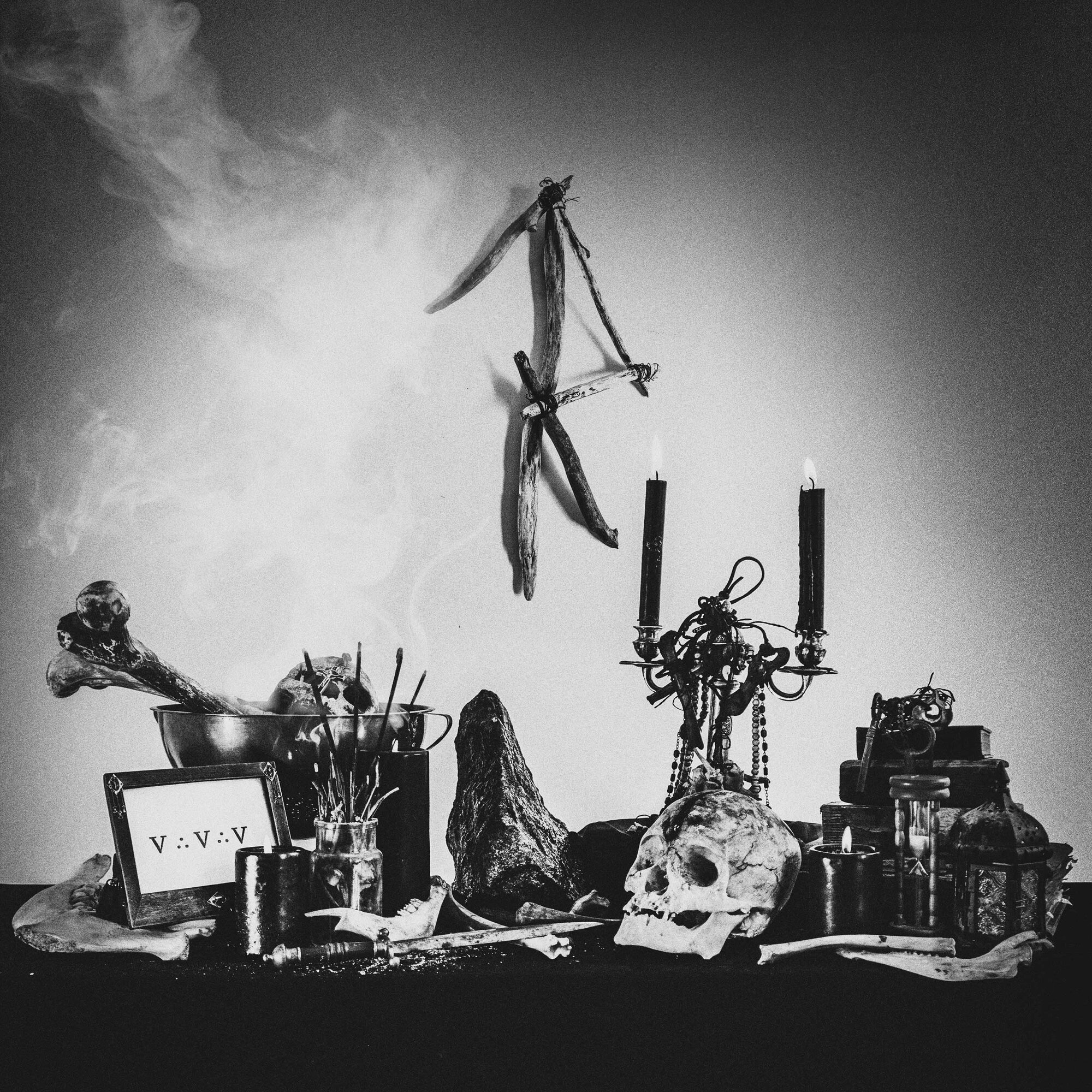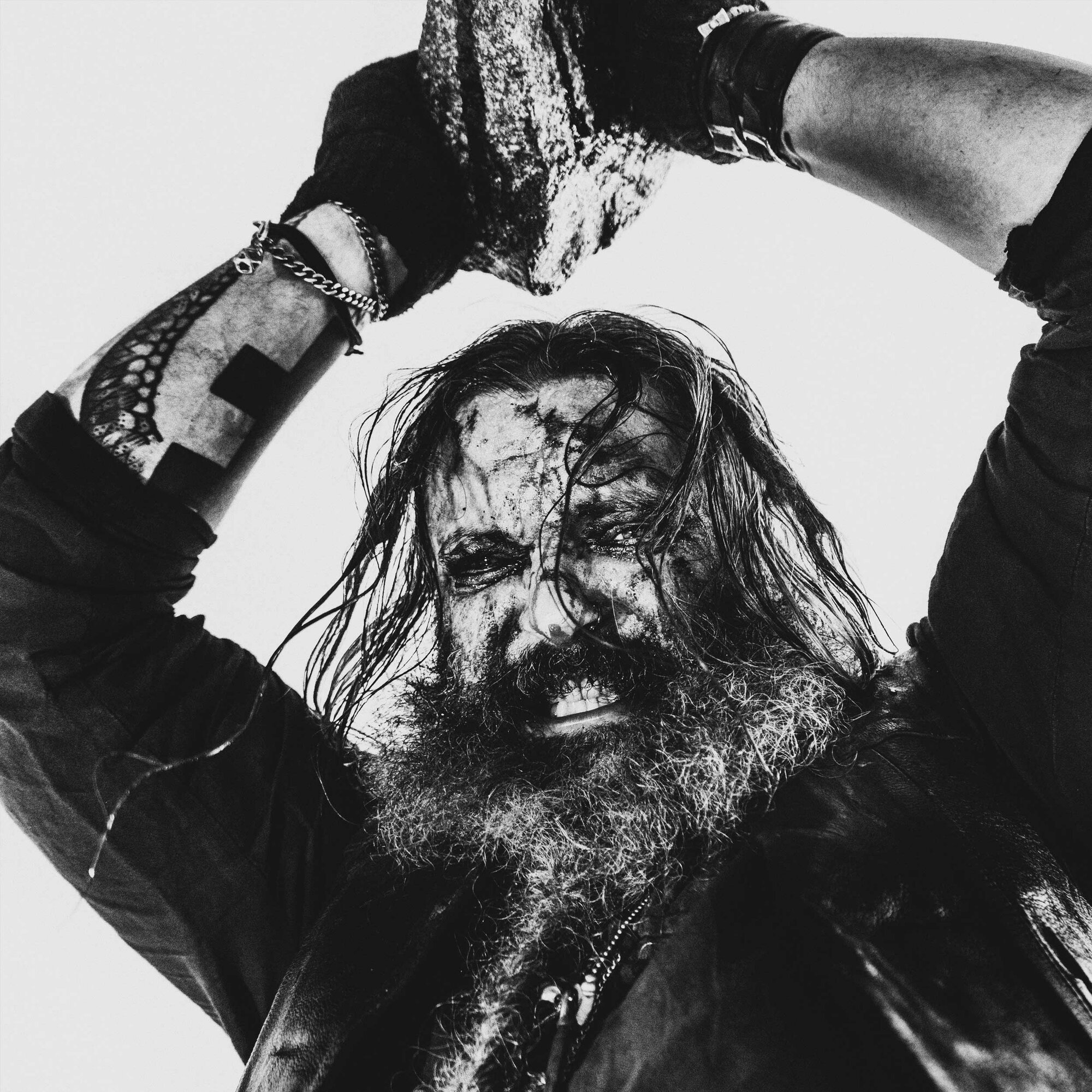 Trepaneringsritualen is Th.oth XIX, performing a unique brand of ritual industrial with tribal percussion, drones, and feral vocals. After a number of releases on established underground labels, among them Cold Spring, Kainskult is his first album on the veteran industrial label Tesco, going strong since 1987.
The artwork for Kainskult came about as a close collaboration between designer Nullvoid and Kim Sølve. Although being friends for years, this was our first visual collaboration of such a magnitude and importance, with Nullvoid handling all the design (as with all Trepaneringsritualen releases), and Kim Sølve responsible for all photography for both artwork and press.
All the objects on the altar were brought over from Sweden: the bowls, the frame, incense, sacrificial dagger, a human skull and the bloodied stone. Nullvoid and Kim Sølve arranged the elements together and spent a day doing the shoot: a natural, intuitive and rewarding collaboration.
From Tesco:
»On Kainskult — the follow-up proper to 2014's much-praised Perfection & Permanence — we find Trepaneringsritualen at its most visceral; utterly devastating in its feral ferocity, and utterly demented in its elemental ecstasy. Kainskult will undoubtedly stand as a cornerstone album both in the T × R × P canon and in the industrial scene at large. In their animalistic frenzy and emotional intensity, these nine songs immediately envelop the listener and threaten or promise to drive you to the brink of madness.«
Kim's ability translate a fairly vague set of instructions, and expertly capture them is second-to-none. The end result speaks for itself, and wouldn't have been half as powerful without his talents.