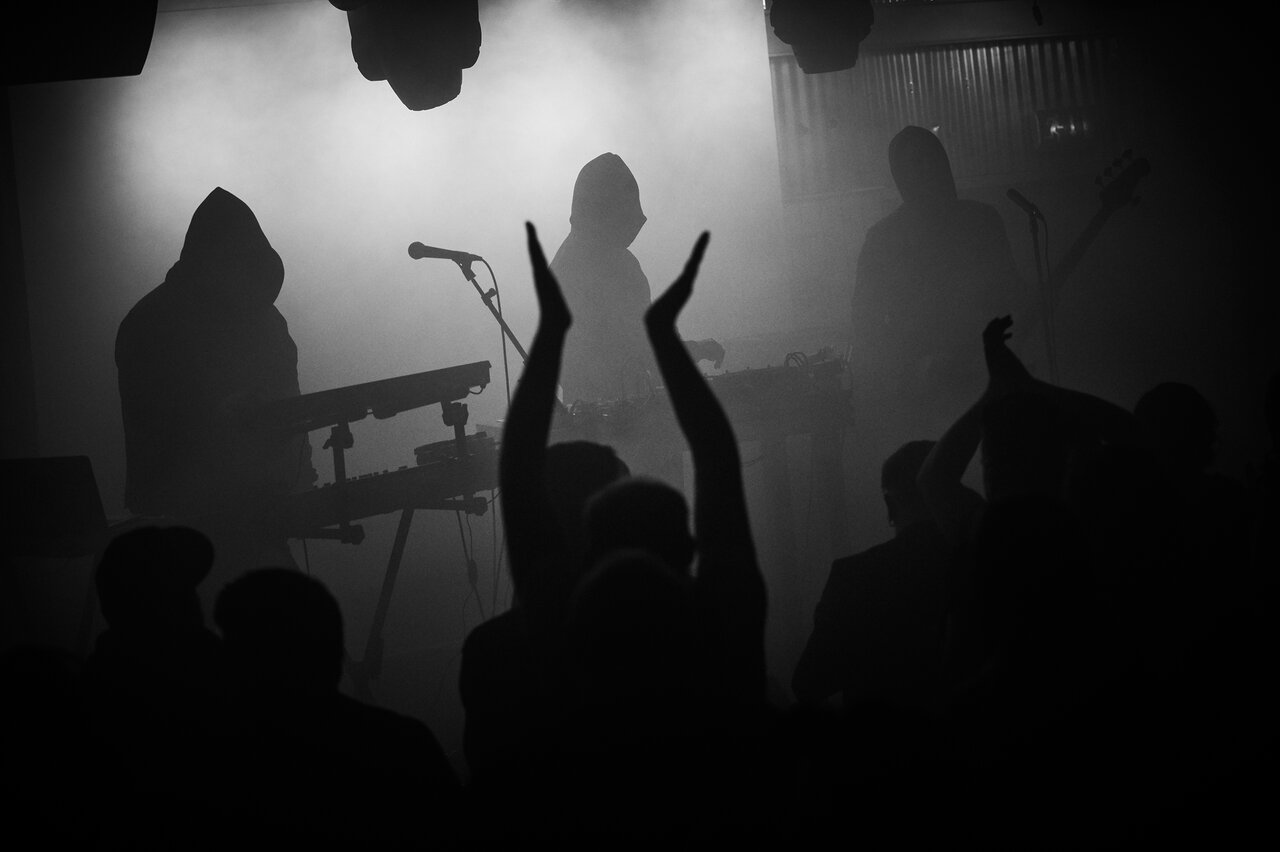 Blitzkrieg Baby
Live at Dominion of Flesh
PRE-SHOW WARM UP PARTY – 31st October, 2019
Location: Fylkingen, Stockholm, Sweden
Artists:
Soot
Gnawed
Cruor Incendia
Alfarmania
MAIN EVENT – 1st & 2nd November, 2019
Location: Hus7, Stockholm, Sweden
Friday November 1:
Artists:
Alvar
Brighter Death Now
Blitzkrieg Baby (Debut Performance)
Moral Order
Hjärnkultur
Saturday November 2:
Artists:
Trepaneringsritualen
Nordvargr
Da-Sein
Slow Slow Loris
Megaptera (Final Performance)
Blitzkrieg Baby makes their live appearance debut at Dominion of Flesh: 5 Years of Cloister Recordings in Stockholm.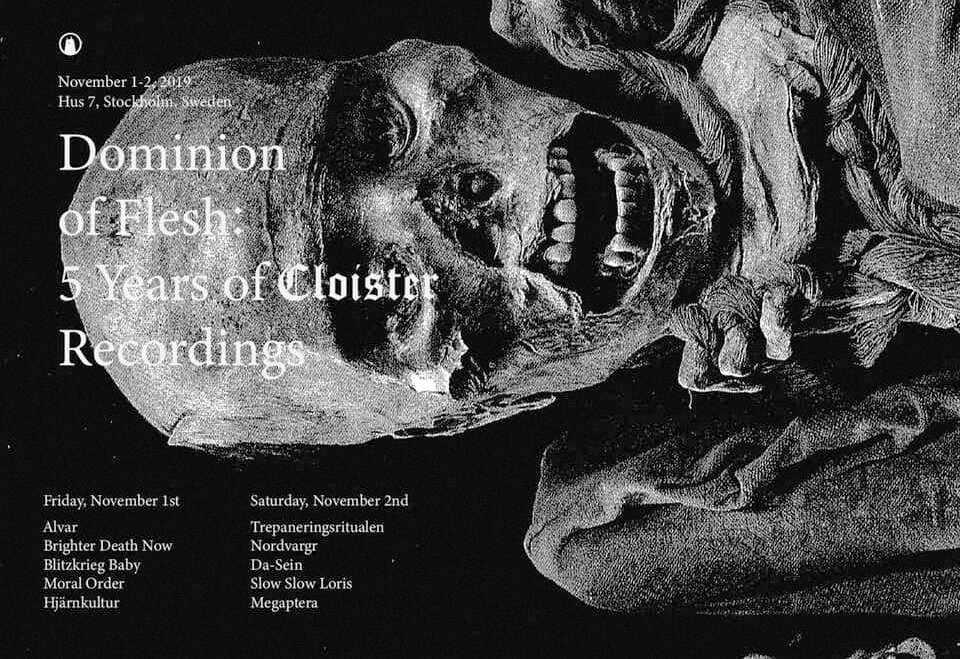 Cloister Recordings is run by Marcus LaBonte from Colorado, US. In a very short amount of time the label has risen to become among the premium Industrial sources of the world. When celebrating their 5 year anniversary, the label decided to mark the occasion with a 3 day festival in Stockholm, Sweden. Among the artists booked was Blitzkrieg Baby, making their live debut.
Blitzkrieg Baby is founded and led by Trine + Kim's own Kim Sølve. The project started in 2001 and, although perhaps hard to categorise, has its origins in post-Industrial music. The live incarnation of the group features Per Åhlund, Anders B., and Kim Sølve.
Based on the short and sharp 30-minute set it was a strong and polished performance for the first live outing of the group where they appeared completely at home on stage. Already released tracks were played, including Cannibal Commando and War Gods, while new tracks Violence and One by One were aired and sounded excellent on first listen. With the crowd response between tracks being extremely enthusiastic, it was great to see and demonstrated how well Blitzkrieg Baby songs translates in the live arena. — Dominion of Flesh: 5 Years of Cloister Recordings Festival Report by Noise Receptor's Richard Stevenson.
Noise Receptors festival report can be read here