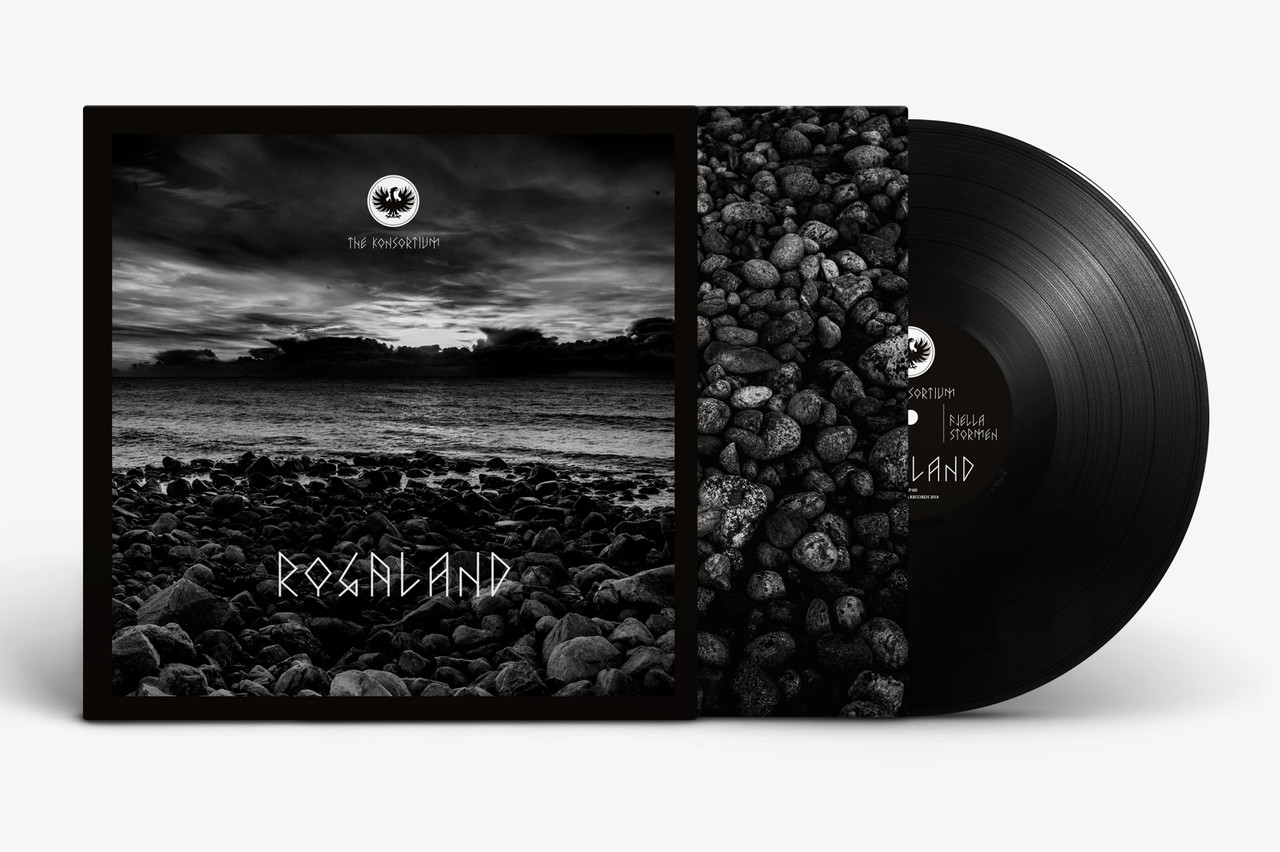 PRODUCT: VINYL, CD, SINGLES
YEAR: 2018
DESIGN: TRINE + KIM
PHOTO: TRINE + KIM
ARTIST: THE KONSORTIUM
TITLE: ROGALAND
BAND MEMBERS: Fredrik G. Fugelli, Benjamin Waldejer, Tommy Jacobsen, Teloch, Dirge Rep
LABEL: AGONIA RECORDS
Rogaland signifies a new era for The Konsortium, and it needed us to rethink the approach and make everything from scratch, including the typography.
Our collaboration with The Konsortium goes back to before the band even was properly founded. We made their first logo and crest, the artwork for their successful demo, and following that, their debut album. For the second album we took it all a step further and have been in charge of all aspects of the visual representation, from artwork, layout, photography and even hand crafting the display font inspired by the ancient northern runes.
Kim Sølve travelled over to the west coast of Norway for two days of shooting. One day was spent at Jæren shooting the fantastic landscape for the front and back cover, gatefold and booklet. The stone fences that is part of defining the landscape was something that was planned as a central feature in the artwork. The following day was spent with the whole band shooting press photos at several locations along the west coast. Good times, and somewhat challenging due to certain band members nightlife, making the shoot feel close to wildlife photography.
The line up on this album is founder Fredrik G. Fugelli on vocals, Benjamin Waldejer on guitar, Tommy Jacobsen on guitar, guitarist and song writer for Mayhem Teloch on bass, and Dirge Rep, known from Gehenna and Enslaved, on drums.
Working with Trine + Kim is always a pleasure. They balance on the knife edge between visual art and pure craftsmanship with superior skill and confidence