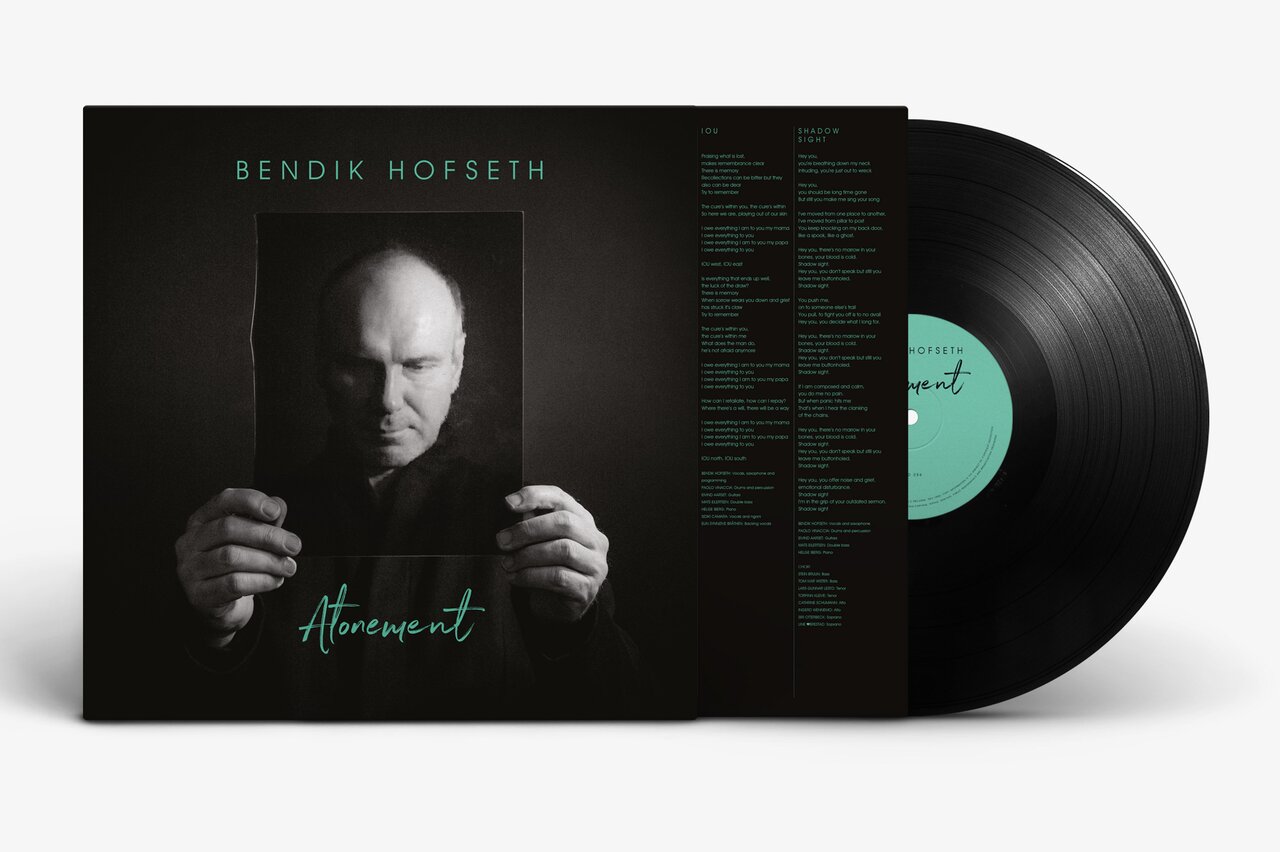 PRODUCT: VINYL, CD, SINGLES
YEAR: 2018
DESIGN: TRINE + KIM
PHOTO: TRINE + KIM
ARTIST: BENDIK HOFSETH
TITLE: ATONEMENT
BAND MEMBERS: Mats Eilertsen, Helge Iberg, Paolo Vinaccia, Eivind Aarset
LABEL: C+C RECORDS
buy (vinyl): platekompaniet
buy (CD): platekompaniet
An album about displacement and of loss.
For Bendik Hofseth new album Atonement we are responsible for all artwork photos, design and layout.
Our collaboration with Hofseth began with designing and doing all the photography for the IX box released in 2016 to celebrate the albums 25 year anniversary. The box included three CD's, one DVD and a book.
Hofseths band for Atonement is Mats Eilertsen, Helge Iberg, Paolo Vinaccia and Eivind Aarset.
From C+C Records:
Atonement is a suite of songs centered around the theme of displacement and of loss. How do we rise again after having fallen? Is it possible to repair what is broken? How can family survive bereavement and change? The songs are constructed in pairs and follow the same pattern: inevitable decay and the then possibilities of growth. The music itself represents the atonement, the longer lines in our lives where things do add up – eventually.
Bendik Hofseth (1962-) has had an unusual career. He is an artist, singer, saxophone player, songwriter, educator and a producer. His career started in the late 70's, when he played all kinds of genres at the legendary jazzclub Club 7 in Oslo, Norway. In 1987 he was invited to replace Michael Brecker in the band Steps Ahead. He lived in NYC for six years, and toured all over the world, both with Steps Ahead and as a solo artist, with big bands and with symphony orchestras.